One of the best uses for handwritten cards is in eCommerce. With eCommerce, it's ideal to have a growing and returning customer-base that will purchase products continually. Acquiring these types of customers depends on positive relationships. Handwritten mailed cards can be one of the primary methods for building those relationships. They are personal in a way that emails can't be. Because of this, the gesture of a handwritten card helps improve customer retention rates and satisfaction.
Recently, Thankster has been looking at some of the unique ways to incorporate handwritten cards into eCommerce and have our technology work with some of the leading eCommerce platforms. This involves automating the card sending process for the user from start to finish.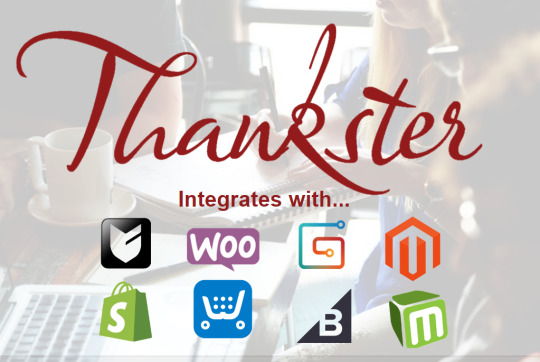 The most common use in eCommerce is to send all purchasing customers a card. A card can automatically get sent to contacts after they pay through the website. The message, which is normally kept short, thanks the customer for shopping.
A similar approach is to automate the sending of cards with any purchase over a certain value. For some platforms, it can be tricky to automate this solution, but there is almost always a way. This method assures that high value customers are being shown appreciation for their business.
Oftentimes, just saying thanks is enough. But cards can also include promo codes, special offerings, or info about a new product. Because the cards have such high open rates, it's the perfect opportunity to surprise and delight your customers.
However eCommerce experts are managing their contacts, cards can be a huge help with driving revenue. Thankster is integrated with Megaventory (as well as other eCommerce platforms like BigCommerce, LemonStand, Ecwid, Big Cartel, Shopify, and more) via Zapier.